We offer various Unique & Exciting courses to students….​
For Students in Grades 5-12 with an Interest in Aero-Space as a "Hobby, Sport or Career.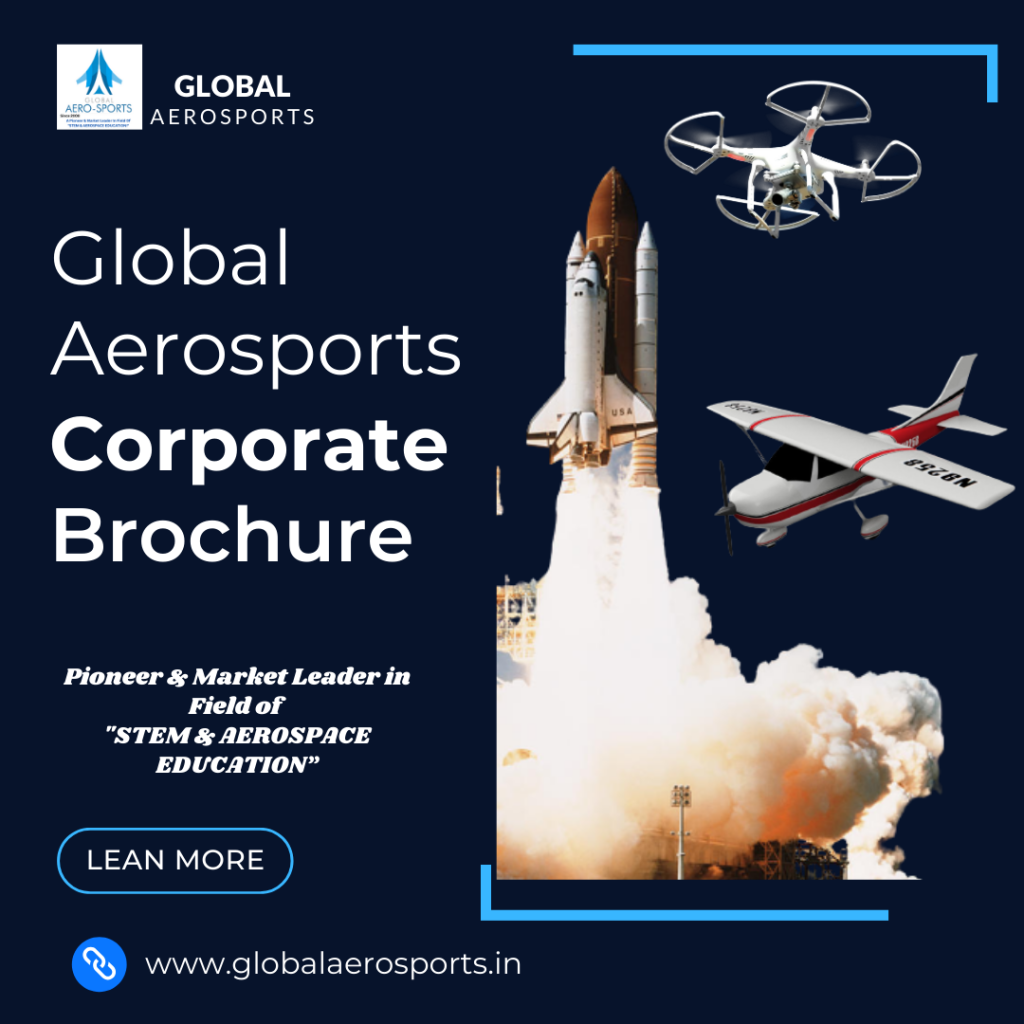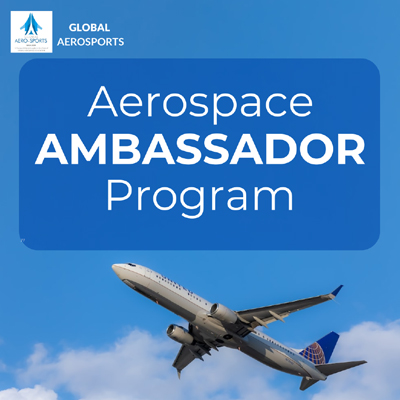 Aerospace Ambassador Program Brochure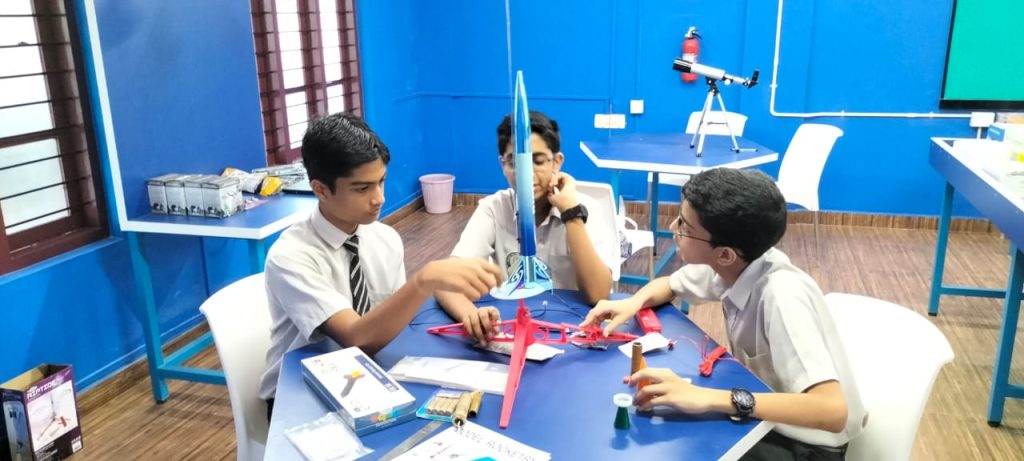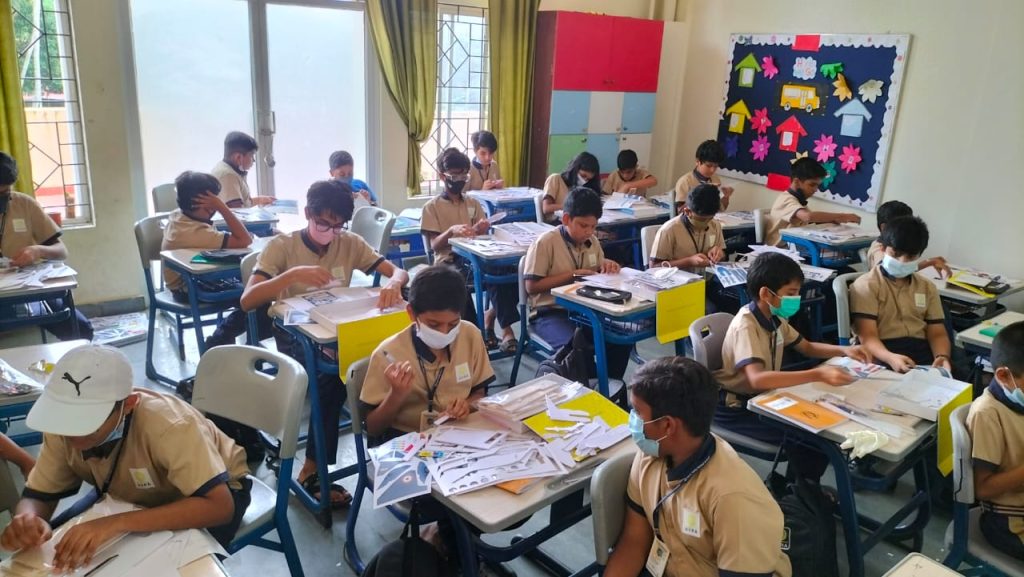 Expressing Gratitude to Mr. Siva Subramanian
Expressing Gratitude to Siva Subramanian​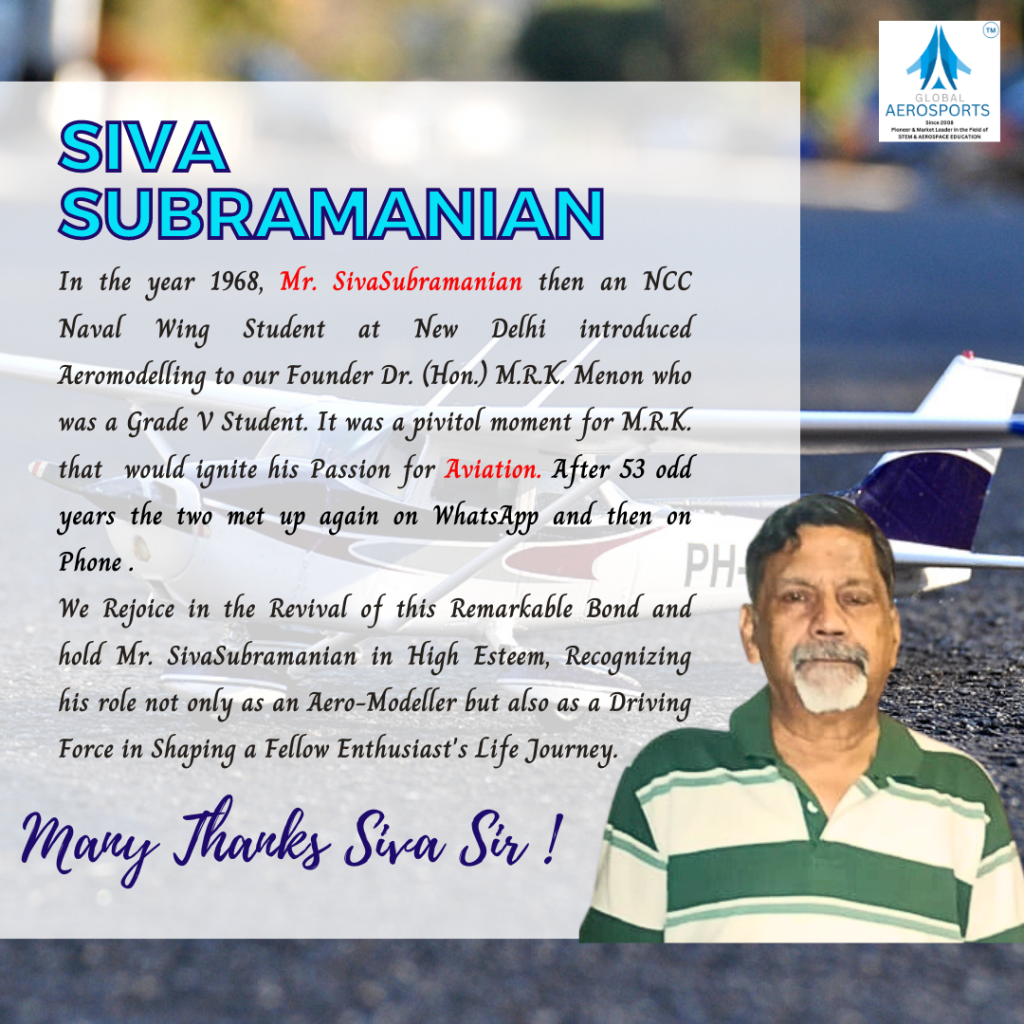 We ensure that the students are working on cutting-edge technologies & gaining practical experience..........


a selection of Feedback Received.......

TESTIMONIAL 1
As for high school students, I think that's where dreams are made, so I think it's a place where you need a lot of concentration.
High school teachers interested in getting more involved with space should contact MRK Menon. He has some very exciting programs that he can set up for your school and students.
H.E Mr. Fahad Al Meiri
The Executive Director of UAE Space Organization 2020

TESTIMONIAL 2
In his characteristic style, Mark Twain had said, "I have not allowed my schooling to interfere with my education ". If I could substitute "schooling" with "technical schooling", the words of Mark Twain leads my mind to a recently acquired, to my great pleasure and honour, friend of mine. His trajectory is astounding as his energy is inexhaustible! I find it hard to pigeon- hole him  – a trainer, motivator, mentor or philanthropist!
With little formal technical training, he has absorbed a deep insight in aviation and space technology, notably in the practical details. What's more, he has transformed himself into master trainer and motivator of school children interested in aerospace discipline as a hobby, sports or career. His name is MRK  Menon, CEO and Founder of GAS!
Once the exclusive arena of Government agencies in various spacefaring nations,  space ventures, as we have been witnessing of late, are undertaken by private entrepreneurs. India is no exception! We can foresee an ever-increasing need for trained and enthusiastic youngsters in our country.
I wish that every progressive school, well-meaning parent and aspiring school student make use of GAS supported by the bountiful talent and drive of MRK Menon.
With best wishes to GAS and, its present and future trainees,
P. Radhakrishnan
Former Scientist/ISRO

TESTIMONIAL 3
They have done an excellent job at our School in setting up our Aero Space Museum and inducting our students into the world of aero modelling, rocketry, robotics, drone technology and other related fields.
They conducted the classes for the students in a very simple and interesting manner, kindling their interest and enthusiasm in the topic. They also gave them practical and hands on experience to ensure their complete understanding.
Mr. MRK Menon and his team are extremely capable and very dedicated and committed to this cause of spreading awareness and knowledge in the field of aero science.
ASHA RAM MOHAN
CHAIRPERSON, MKLM Public School, Konni, Pathanamthitta, Kerala

TESTIMONIAL 4
Global Aerosports has ignited my 10 yrs old son's passion towards aeromodelling and rocketry. Rather then just playing with flying toys available in the market, he is now motivated to design his own aircrafts by understanding the rudiments of flying. Menon Sir has been a guiding light all this while. His ease of conversing with super inquisitive children and his patience in clarifying innumerable doubts is beyond compare. My son is now fixated on becoming a scientist like Menon Sir and design rockets & spacecraft when he grows up. Thank You Menon Sir and I wish Global Aerosports Company many successes ahead. I request your continued indulgence in guiding my son.
Mrs. Lalimah Sambyal
Parent

TESTIMONIAL 5
Some clubs networking should be there for kids Mr. Menon. It's great what your are doing. At least in Delhi I see a big gap…here kids are so much into gaming and gadget things…its so important to meet ppl in real…online world is difficult to connect sometimes.
Thank You so much for your Honest Remarks and Feedback for My Child. I made him read it loud so that he can appreciate what you have to say for him and improve more on the things needed.
Mrs. Kankana
Parent (New Delhi)

TESTIMONIAL 6
I just wanted to take a moment to express my appreciation for the wonderful job that Mr. M R K Menon, STEM Advisor, is doing here at Aura Edify Global School, Kodungallur. In his role as a STEM Advisor, he has demonstrated his ability to add value to everything that we are doing with his dedication, creativity and resourcefulness.
Thanks to his hard work, we've been able to inculcate robotics and aerospace modeling in to our curriculum and thus ignite the minds of the little ones to work towards a better future. We are also proud to say that our teachers are STEM trained under his guidance.
His contributions to the team are a reflection of his priorities as an individual and the importance that he places on doing a good job. I am grateful for everything that he has done in his role up to this point and wish him luck and success in all his future endeavors.
SUMEETHA SANTHOSH
PRINCIPAL, Aura Edify Global School, Chappara, Kodungallur, Kerala

TESTIMONIAL 7
I hope this message finds you well. I wanted to take a moment to express my gratitude for the aero modeling workshop you conducted. Yadavi had an amazing time and learned so much from your expertise and guidance. The workshop provided her with the exposure to the field of aero modeling, and we are grateful for the opportunity she had to explore this exciting field.
We also want to thank you for the aero modeling kit that you gifted to Yadavi. It was a wonderful gesture, and it has inspired her to continue pursuing her interest in aero modeling. She was thrilled to receive the gift, and it made her very happy.
Your dedication and passion for teaching were evident throughout the workshop, and we appreciate the effort you put into making it a success. Thank you for sharing your knowledge and inspiring the next generation of aspiring engineers and aviation enthusiasts.
Once again, thank you for all that you do, and we hope to have the opportunity to work with you again in the future.
Parent
Junior & Senior Aero-Space Engineer Program

What Our Students have to Say.......
CLICK on the DOTS to view Every Student's Feedback

Interested to Join & Explore the World of Aerospace Technology?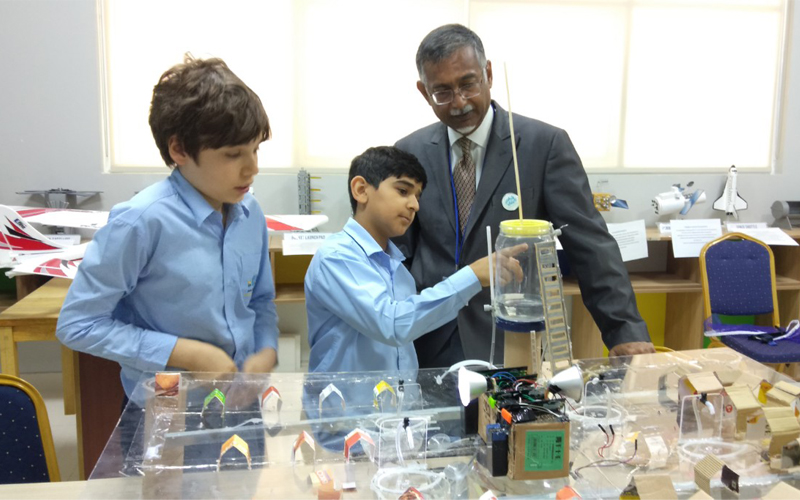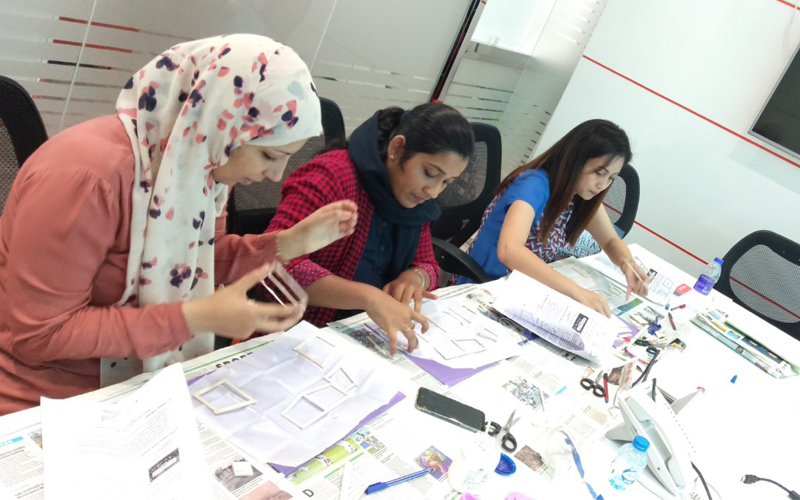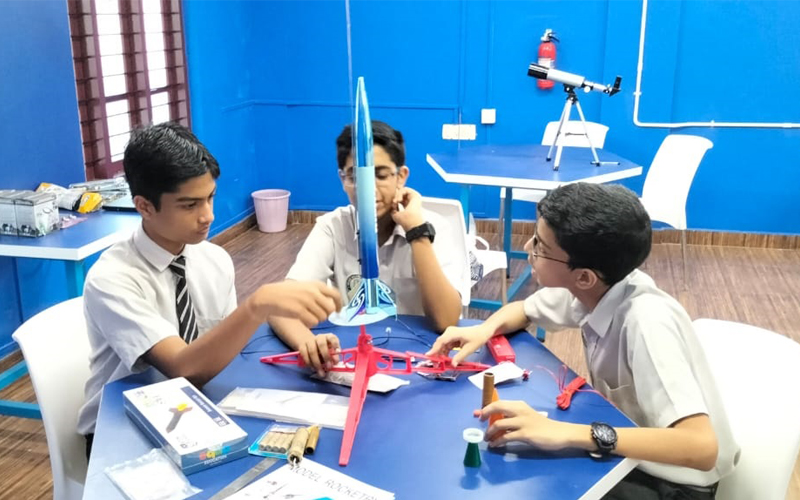 globalaero_sports_gallery1
globalaero_sports_gallery3
globalaero_sports_gallery4